Repeat Worming Cover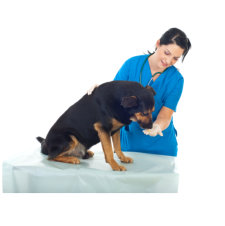 The Pet Travel Scheme requires that you must have your pet treated by a vet for tapeworm at no more than 120 hours before you travel (but at least 24 hours!).
This cover pays for costs related to you having to get your pet re-treated as a result of your carrier delaying your trip home. It is one of the additional travel risks covered by some policies as part of their travel benefits cover.
More About Travel
If there is anything above which you don't think is accurate, or you have anything to add please do share below!