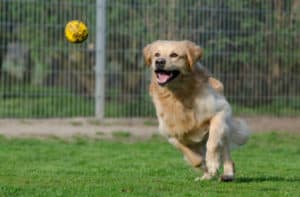 Many pet owners opt for lifetime pet insurance cover because they want the reassurance that should their pet go on to develop a long term illness or chronic condition they will be covered by the insurance policy for the rest of their life. But an increasing number of pet owners are finding themselves forced out of lifetime policies leaving them with expensive vet bills to pay!
The primary reason that pet owners opt for lifetime cover is that pet insurance policies do not generally pay for the treatment of any conditions which started before the policy was taken out (known as pre-existing conditions).
This makes its particularly difficult to change pet insurance providers as conditions that first started whilst under cover with your existing insurer will probably be excluded from any cover offered by another company.
Lifetime pet insurance policies should though continue to cover health conditions (which started after the policy was taken out) indefinitely providing the policy stays in force. This is why a lifetime pet insurance policy is the preferred choice of many pet owners.
Unfortunately most pet owners do not realise that their lifetime pet insurance policy is in reality just an annual contract. And although it is customary to renew the policy in subsequent years, this does not always happen.
For example, several companies have recently chosen to withdraw from the pet insurance market. They have done so by simply not renewing pet insurance policies when they fell due. This has infuriated many pet owners as this has left them without ongoing cover for conditions which no other insurer will cover.
The most notable recent case was when AXA decided to withdraw from the pet insurance market. Possibly mindful that the Financial Ombudsman had upheld complaints against Halifax when they withdrew a few years ago (because they marketed policies as "lifetime cover"), AXA arranged alternative cover for their policyholders with NCI Pet Insurance.
Unfortunately NCI Pet Insurance chose to increase some of the premiums by so much that many of the previous AXA policyholders found themselves with little choice but to cancel their lifetime cover.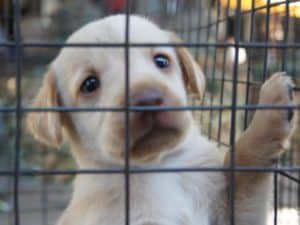 One such policyholder was Karen Pedder, who had the premium for her 2 year old Golden Retriever, Faith, increased from £303 to £1479. Although Karen had made a couple of claims for Faith, both of them were one-off conditions which are unlikely to need any further treatment.
Karen recently complained "Policies that state 'as long as you pay the premiums, we'll continue to cover your pet' should say 'as long as you pay the premiums, we'll continue to cover your pet until we decide we don't want to any more, leaving you with a pet uninsurable elsewhere or premiums so high you are forced to cancel'.
Although many AXA policyholders complained to the Financial Ombudsman, their provisional decision seems to be that as AXA were entitle to withdraw from the pet insurance market as they had made alternative arrangements for their lifetime policyholders.
But unfortunately it does not require a change of pet insurance company for premiums to be increased to unaffordable levels!
Although the vast majority of pet insurance premiums get raised each year, the biggest premium rises are usually either as a result of your pet reaching an age where insurance company believe that health costs are likely to rise, or because your pet has developed a long term health condition.
Debbie Harper discovered this recently when her five-year-old blue merle border collie, Ice, was diagnosed with Addison's Disease. His annual premium with More Than Pet Insurance, which had started at £240 three years previously was suddenly increased to £860!
Debbie was extremely worried about cancelling but had no choice on a low income. She commented "Lifetime insurance is a joke if they make it impossible for you to afford to keep your dog insured for the rest of their life!"
It should be pointed out that not all pet insurance companies increase premiums when you make claims or your pet develops a long-term condition but many do!
Karen and Debbie are among the many pet owners who have discovered that lifetime pet insurance policies may be impossibly expensive to maintain for anything like the lifetime of your pet, and have both been left feeling badly let down by their pet insurance companies.
So it is as well to remember that if you are forced out of a lifetime policy you may be left with substantial vet bills to pay for conditions that no other insurer will cover – and substantial vet bills is precisely what you are trying to avoid when you take out pet insurance in the first place!