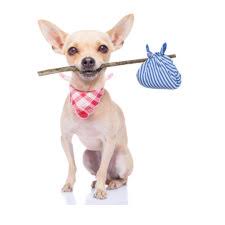 Many pet insurance policies include travel cover for when your pet travels overseas.
All pet insurance policies stipulate that if you wish to claim you must have complied with all the requirements from the DEFRA Pet Travel Scheme.
The actual travel cover provided varies greatly between policies.
Vet Fees & Benefits
Some policies provide emergency vet fees cover only.
Other policies extend your normal vet fees cover and other benefits to overseas travel.
Additional Travel Risks
Some policies also provide cover for the cost of:
your pet being quarantined as a result of becoming ill, a failed microchip or its pet passport being lost or stolen.
replacing your pet's passport should it be lost or stolen, or another one being required as a result of a failed microchip.
repeat worming treatment in the event of loss of documentation or your return trip being delayed by the carrier.
various emergency expenses, such as the cost of repatriating your pet should they become too ill to travel home as planned.
extra travel and accommodation expenses occurred as a result of your pet being too ill to travel or becoming lost.
Countries Covered
Pet insurance policies only cover travel to countries which are members of the Pet Travel Scheme.
Many policies also only cover travel to European Union countries.
Other policies cover any European country and some polices cover travel to any country in the world that is a member of the PET Travel Scheme.
Number & Length of Trips
Most policies restrict the number and length of trips that can be taken in a policy year, although there are now a few policies which will provide 365 days travel cover.
More About Travel