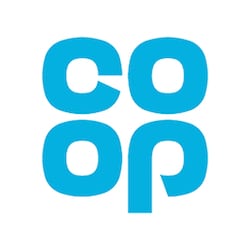 Our Verdict
The 4.8-star rating listed was deduced from the factors aligned below. The rating shows the effort of the insurance vis a vis other players in the industry. The guide shall give directions based on the policy and covers therein.
Summary
Policies and Cover Details = 4.5/5
Benefits = 5/5
Premiums = 4.8/5
Customer Service = 5/5
Total = 19.3
Star Rating = 4.8
Policies
Co-op pet insurance covers can be broadly explained as an entity, but the individual animal (cat and dog) has its own cover terms. However, there are 2 policies that cut across the board; The Select Plus Cover and the Classic Cover.
The Select Plus Cover is a lifetime policy whose composition includes £5,000 vet fees per year. The amount covers injuries and illnesses gotten after the enrolment into the program. On the other hand, the Classic cover has £2,000 vet fees for a year for all illnesses and injuries in the course of the program
Benefits and Small Print
The following are the benefits of using Co-op pet insurance
When you purchase the insurance online, you get a discount of 20% off the price.
If you choose to use the Select Plus cover, there is a complimentary cover of up to £750 if you faithfully renew your cover yearly without a break.
There is a free helpline for the pet in case of any legal issue.
The insurance does not cover costs for medication from injuries or illnesses caused 15 days into the cover or before.
The insurance has discounts custom made for pets, with additional policies based on the ability of the pet owner.
There is a dental cover for the pets subject to the terms and conditions of the insurer.
The pet owner can decide to pay monthly or yearly, at no extra cost.
Renewal Premiums
There are no additional fees incurred for renewing the cover for pets. However, factors like age, treatment cost, technology in veterinary medicine and any additional claims can increase the cost of cover. If the pet is above 7 years (select breed) or 10 years, the insurance requests an additional 20% for veterinary care. This premium is applied to the two policies.
On top of the regular costing, the premium cover co-op pet insurance gives up to £1,500 and £1,000 when the pet dies or is injured respectively. For advertising and rewards (in case the dog gets lost), the insurance gives out up to £300 per year.
Customer Services
In case of a booking, emergency or any consultations, co-op pet insurance has call lines for specific purposes. 0330 102 1531, 0345 075 4583 and 0370 241 4140 are used for quotations, claims and legal assistance respectively. The lines are open between 0800 hours and 2000 hours weekdays, and 0900 hours to 1300 hours on Saturdays.
There are also links to social media platforms. There is useful information shared on coop pet insurance Facebook, Twitter and LinkedIn pages.