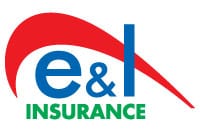 We have given E&L a rating of 1.3/5. Here we explain how we arrived at this rating and why E&L didn't score 5/5!
Many organisations unfortunately do not reveal how they reach their rating. We are doing so because our aim is to provide you with as much information about pet insurance policies as we can and so you can make your own judgement.
Summary
| | |
| --- | --- |
| Policies | 0/4 |
| Benefits and Small Print | 0.5/3 |
| Renewal Premiums | 1.5/3 |
| Customer Satisfaction | 0.5/3 |
| Excess and Contribution | 1.5/2 |
| Total out of 15 | 3.5 |
| Star Rating out of 5 | 1.2 |
Policies
E&L do not offer any policies which provide cover for ongoing conditions. Their policies are time limited policies which only provide treatment for the first 12 months after a condition starts. Their Silver policies have more than one type of limit which some pet owners may find confusing.
Benefits and Small Print
While E&L's policies appear to cover dental treatment for accidents and injuries, they do not pay for euthanasia. They pay for prescription food providing it is to treat bladder stones or urine crystals.
The death or loss benefit payable is based on the lower of the market value (if this is less than the purchase price) of your pet. This is reduced for neutered pets or those who are aged 6 or older.
We found a number of additional restrictions and exclusions in the small print.
Renewal Premiums
Amongst the many negative reviews we have seen for E&L there were only a couple which complained of high premium increases. As these may be isolated cases we have given E&L a neutral rating of 1.5 for renewal premiums.
Customer Service
Our findings lead us to believe that whilst many E&L customers may be happy with service they receive, it is probably fair to say that they have more than their fair share of negative comments on review sites and social media. More about E&L' customer reviews.
Excess and Contribution
The fixed excess varies depending upon breed and postcode but can be as high as £169. (The average across all pet insurance providers is about £75-£80). For senior pets (aged 8+) you also have to pay 35% of vet fees.
More Information
More About E&L
Ratings Explained for Popular Pet Insurance Providers