Which pet insurance companies receive the most complaints? And which receive the least? These are important questions for anyone thinking about buying pet insurance. Pet insurance is expensive so you need to be sure that your chosen provider will pay out when you make a claim!
In the last 2 years the Financial Ombudsman has made rulings on 176 pet insurance complaints, and upheld 52 of them. But which pet insurance companies are the worst offenders? Who has had the most complaints either fully or partially upheld against them?
As the majority of pet insurance complaints are made against the underwriter it is not possible in most cases to identify the particular pet insurance company concerned. The graphics therefore shows how many complaints have been either against each underwriter.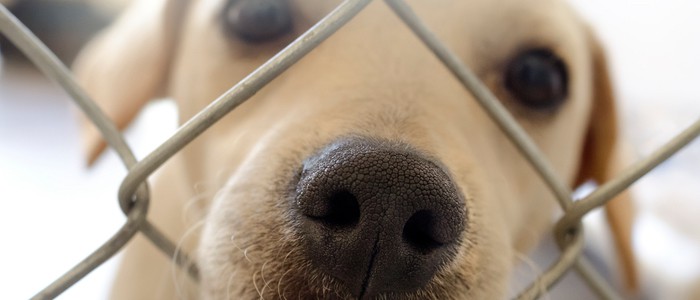 As some pet insurance companies have many more policyholders than other it is fairer to consider the number of upheld complaints relative to market share. By our estimate Agria have 3.93 complaints per 1% of market share whereas Allianz have 0.1 complaints per 1% of market share.
Allianz and Royal Sun Alliance
The two biggest underwriters in the pet insurance industry – Allianz and RSA – only have a total of 7 upheld complaints between them.
Allianz own and underwrite Petplan, and also underwrite Sainsbury's and The Co-operative Pet Insurance.
RSA (Royal Sun Alliance) own the More Than brand and also undewrite the supermarket brands – John Lewis, Tesco, Homebase, Argos & Tesco.
Red Sands
Red Sands, who only underwrite Animal Friends, account for over a quarter of all upheld complaints. This is a rather disappointing for a pet insurance company which in our estimation accounts for less than 10% of the market.
Agria
Even more disappointing though, is the performance of Agria who in addition to having their own policies, underwrite The Kennel Club Pet Insurance policy. Both of these are relatively minor pet insurance companies, yet account for almost 20% of all upheld complaints.
The Tip of the Iceberg?
It is our belief that this only represents the tip of the iceberg. In our experience many people don't take their complaint as far as The Financial Ombudsman, if indeed they make an official complaint at all.
Often this is because they believe it will take too much time, or that their pet insurance company will be covered by the small print. Interestingly our review of the Ombudsman's recent decisions show that actually there are several circumstances where they have effectively overruled the small print.
Fairer Pet Insurance
As it is our mission to make pet insurance fairer for all pet owners we will be publishing future articles looking at these cases in the hope that it will useful to other pet owners, either by using this information to persuade their insurance company to settle a claim, or if necessary as evidence that they may have a good chance of success if they take their complaint to the Financial Ombudsman.
If you believe in fairer pet insurance for all pet owners you help by sharing this information using one of these buttons.
The Complaints
In a follow up article we will be looking at some of the complaints that were upheld in the hope that others will be able to use this information to support their own pet insurance claims. Like our Facebook page to be notified when this article available.