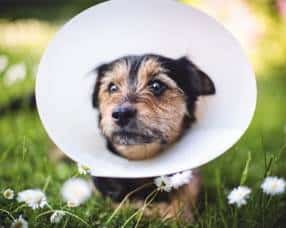 There are four major complaints that are made about pet insurance companies.. and a fifth which is certainly worth a mention! What is interesting is that some complaints are made much often about particular pet insurance providers than others.
We obtained this complaints data by analysing review comments left online. As we were trying to find out why people complain we ignored the ratings and simply analysed the reasons given in the comments. In total we analysed more than 300 negative comments all of which have been made in the last six months.
Renewal Premium Increases
"Unfair renewal premium increases" is currently the number one reason for complaining although to be fair there is not a lot to choose between the top four!
Interestingly, four pet insurance providers, all underwritten by RSA account for 70% of the comments we found. These were John Lewis, More Than, M&S and Tesco.
Two other companies accounted for another 20% – Vets Medicover and Purely Pets.
There were very few complaints about renewal premium increases for any other providers.
Claims Processing Delays
Everyone would like their claim to be processed promptly! No one wants to spend hours on the phone chasing paperwork! Almost half the complaints about delays were about one provider – Sainsbury's – who seem to have had particular problems since Allianz became their underwriter.
There were also a number of complaints about delays from E&L and also Pet-Insurance.co.uk (who are underwritten by E&L).
Customer Service
There were several complaints about rude uncaring staff – including one who, after just hearing about how someone's pet had suddenly died that day – wished them a lovely evening!
Customer service complaints were reasonably evenly spread between companies. The only provider who seems to have a disproportionate number of complaints is E&L.
Small Print
Unfortunately not everyone reads the small print! So there are still many complaints from people who have got caught out by it!
More than 1 in 3 of all complaints we found about the small print related to Animal Friends. (Small print issues accounted for 67% of all complaints we found about Animal Friends).
The only other company which had what we believe to be a significant number of complaints about small print is E&L.
Dubious Pre-Existing Conditions
Almost all pet insurance policies exclude cover for any conditions which first occurred before the policy was taken out, or any conditions related to them. We found several negative review comments stating that the insurer had rejected a claim on the grounds that the condition being treated was related to a pre-existing condition when the pet owner and often their vet were adamant it was a separate non-related condition. Unfortunately very few of review comments we read say whether or not the matter was pursued by making a complaint and ultimately going to the Financial Ombudsman if necessary.
More Information
Other Articles About Reviews
Reviews for Popular Pet Insurance Providers