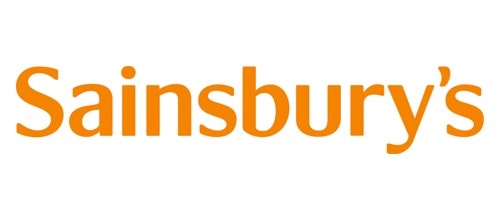 Our Verdict
The pet insurance policies from Sainsbury's are all underwritten by Allianz. Allianz is the company that owns and operates Petplan.
In the course of conducting research to enable us to write this review, we noted that many of Sainsbury's clients are not happy with this company. Many of the pet owners who responded to our request for information noted that the company has been very slow when it comes to responding to customer complaints.
A large portion of the survey respondents stated that they experienced delays whenever they submitted a claim to the company. Another thing we noted is that the insurer does not provide a lifetime cover.
Instead, it has opted to provide a maximum benefit condition policy. This policy comes with a maximum limit of up to £13,000 for each condition. When rating the company, it only managed to get a score of 3.5/5.
Click here to learn more about the factors that The Pet Insurance Guide took into account when reviewing Sainsbury's Pet Insurance.
Company Background
As is the case with many of the insurers we have reviewed recently, you will notice that Sainsbury's is well-known among many pet owners. It, therefore, requires little to no introduction.
The company provides its pet insurance services through the Sainsbury's Bank finance division. All policies are underwritten by Allianz Insurance, as mentioned earlier.
The underwriter happens to be a leading and well-known name in the United Kingdom. It is a part of the Allianz SE Group. The group is a leading global provider of integrated financial services.
Customer Opinion
As we stated earlier, the feedback the company has been receiving in the past few months has been quite disappointing. Many of its customers are not satisfied with the services that it is providing. There have also been many complaints pertaining to claims processing delays.
You can find out more about these complaints by checking out its recent Customer Reviews.
Benefits
Many of its additional advantages are optional
It provides dental coverage for accidents and other illnesses
Weak Points
Too much negative feedback
It does not provide any lifetime policies
Holiday cancellation cover is only applicable to countries within the European Union
It does not cover all prescription foods
Additional Factors
Apart from the primary factors we have listed above, the following additional factors are also worth considering:
Pet owners should be prepared to part with twenty percent of vet fees for any pet that is older than nine years.
At the moment, the insurer is only providing new policies to pet owners whose pets are aged nine years and below
Available Policies
Clients looking to work with this pet insurer can expect to come across the following policies:
Premier Plus Policy —It is a type of maximum benefit policy with coverage of up to £13,000 for each condition.
Premier Policy —A maximum benefit policy with coverage of up to £7,500 for each condition
Standard Policy —A time-limited policy with coverage of up to £3,000 for each condition. It applies for the first year of treatment.
Recent Claim Experiences with Sainsbury's?
If you have claimed on a Sainsbury's policy in last 12 months it would be great if you could share your experiences with others by completing our 2-minute survey.