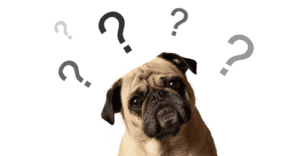 Pet insurance is a complicated business even for the experienced pet owner. There is a lot you need to know about any policy before you buy. But some things are more important than others.
So here is a quick list of the vital things I believe you need to know before you take out a pet insurance policy!
1. Does the policy cover vet fees treatment for illnesses as well as accidents?
There are an increasing number of accident only policies available in the UK.   These are usually cheap and therefore appear first in many price comparison engines.
2. For how long after the accident happens/illness starts can you claim from the policy?
Basic policies (time-limited policies) only cover treatment for 12 months from when the condition starts – after which time you are likely to have to pay for the treatment of the condition (and anything related to it) for the rest of your pet's life.
Maximum-benefit policies and lifetime policies will going on paying without time limit until the financial limits on the policy are reached.
3. Is there a limit to how much you can claim per condition? If so, how much?
Many policies have a maximum amount that you can claim per condition.   Once you have reached this limit you will have to pay for any further treatment required in the rest of your pet's lifetime so make sure you feel that the condition limit is high enough.
4. Is there a limit to how much you can claim per year? If so, how much?
Some policies have annual limits per condition and others annual limits to cover all conditions.   Be sure to check which applies and that you feel the cover limit will be adequate as you will have to pay for any treatment in the year which exceeds this limit.
5. Does the policy cover third party liability ? What are the exclusions?
Most policies do provide third party liability insurance to cover your public liability if your dog causes an accident.  But not all.  And some policies have more exclusions than others!   So read the small print paying particular attention to the general exclusions and general conditions as well as the third party liability terms. Then check "The Pet Insurance Guide's Strength and Limitations Review" for the pet insurance company concerned – just to check we haven't spotted an exclusion you missed.
6. What reputation does the pet insurance company have? Will they pay out if you claim?
There is no point in having insurance if it won't pay out when you claim. So research, research, research. Ask your friends. Ask on social media. Check out the survey responses on Pet Insurance Surveys UK.   Read the reviews on www.pet-insurance.reviews.co.uk and on The Review Centre website.
7. How much is the premium this year? What will it be in future years?
Be aware that first year premiums often include special online discounts and free months which won't be repeated in future years.   Also some insurers have reputations for much higher premium increases than others.
8. In what circumstances can your policy be cancelled or not renewed by your insurer?
If your policy is cancelled then you are likely to find it impossible to find another policy which will cover any pre-existing conditions your pet has, which may leave you with very expensive vet bills.
All insurers will reserve themselves the right to cancel your policy if you are dishonest, fraudulent or don't pay your premiums.   But some specifically say they can cancel for any reason or that they can choose not to renew your policy.      Read the policy document. If in doubt about this then ring and ask them, not forgetting to keep a record of the conversation!
More Information
Other Articles Which May Be of Interest