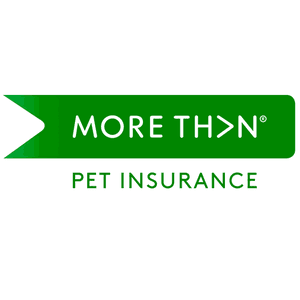 Our Verdict
More Than Pet Insurance claims to offer an all-inclusive set of pet insurance policies to pet owners. Our research helped us to establish that it currently provides coverage for all types of vet-related fees. Its product catalogue also features a lifetime policy. Pet owners do not have to worry about ever having to pay a given percentage on the fees charged by a pet.
It is a factor that applies to pets of all ages, breeds, and species. We polled customers who had worked with More Than Pet Insurance in the past to try and determine how they felt about the way the company responds to customer complaints.
Our survey indicated that many customers were more than happy with the way their claims were processed by this company. Polling results indicated that many were satisfied with the handling of their claims.
Another factor we noted was that many clients found the quotes provided by the company competitive. They were also in line with what many other companies were providing to their clients.
We would, however, like to caution our readers as they try to make a decision on which company to use. There were reports of the company introducing substantial premium hikes in the preceding months.
At The Pet Insurance Guide, we pride ourselves in being able to provide our readers with a complete picture of what to expect from each pet insurer. For this reason, we did a comprehensive review of this company where it ended up getting a score of 3.8/5.
Some of the factors we considered in this review included Excess and Contribution, Policies, Customer Satisfaction, Renewal Premiums, and Benefits and Small Print. Click here for the detailed review and to learn how it got its eventual score.
More Than Pet Insurance Background and Customer Feedback
Kindly note that More Than Pet Insurance is the primary trading division of the Royal & Sun Alliance Plc. It is a company that has been in operation since the early 1970s.
With regards to customer feedback, our polling statistics indicate that many customers are more than with the claims services and the policies on offer.
But as mentioned earlier, we did come across reports that seem to indicate that the company tends to increase its premiums after every few months.
You can learn more about these claims by checking out the Customer Reviews.
What We Like About More Than Pet Insurance
As with all our other reviews, we have to point out the features that we like about each insurer. In this case, the standout points include:
Availability of a lifetime policy
The premium policy covers accidents, dental procedures, and illness
Pet owners can choose to pay a contribution of 10 percent in exchange for reduced premiums
You could also choose to increase your excesses in order to get reduced premiums
What We Did Not Like
Several reports of premium increases
The available policies only provide dental coverage for procedures arising due to an accident
Additional Factors
New policies do not have age-limiting factors
The Classic and Basic policies only pay for food that has been prescribed to help treat a given condition
Available Policies
Premier Policy—It is a lifetime policy with coverage of up to £12,000 per year
Classic Policy—A Maximum benefit policy with coverage of between £4,000 and £8,000 for each condition
Basic Policy—A time-limited policy with coverage of between £1,500 and £3,000 for each condition
Accident Only Policy—Time limited accident policy with a coverage of up to £2,500 for each condition.
Recent Claim Experiences with More Than
If you have claimed on a More Than policy in last 12 months it would be great if you could share your experiences with others by completing our 2-minute survey.