Please see RSA Vet Referrals Update – No Changes to Policy Conditions which is an updated article incorporating the statement the RSA Group made to The Pet Insurance Guide this morning.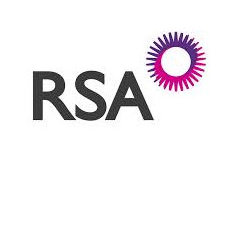 Pet owners and some veterinary surgeons have expressed concern at the recent move by RSA Group pet insurance companies which appear to place restrictions on which referral practices they can use.
The RSA Group wrote to vets in the Midlands and North West last month telling them that as from 25th May 2015, if they needed to refer any pet insured by More Than, John Lewis, Tesco, Argos, Homebase or M&S, the following new procedures needed to be followed.
These require pet owners to contact their pet insurance company, before the referral is made, so that they can "agree" which of their "preferred specialist or referral practices the customer should go".
Furthermore they go on to say that if the pet owner does follow this procedure then they may suffer a "financial impact".
This does not apply to emergency referrals which are defined as situations that if not resolved immediately will lead to a loss of life or cause a serious threat to the present or ongoing health of the pet.
RSA Group Press Release
Yesterday (4 June) RSA issued a press release to clarify the situation in which Keith Maxwell, Head of Pet Claims, explains that the RSA Group have decided to create a network of preferred veterinary surgeons across the UK.
The network has currently only been launched in the Midlands and the North West but they have plans to "do something similar" across the rest of the country in the next few months.
Keith Maxwell goes on to give two reasons for this decision saying
They want to give their customers the confidence and comfort that they will be sent to the most appropriate surgery and get the right treatment and they want their customers to have a "wide range of choice" and a "greater degree of insight regarding their referral treatment options".
They want to keep premiums as low as possible to ensure pet insurance remains affordable and that they plan to do this by working with "particular practices that offer a high quality service at a reasonable cost".
They have plans to work with about 30 different practices across the UK. The press release gives further information about how these will be selected.
RCVS Response
However the Royal College of Veterinary Surgeons responded that this RSA press release has done little to ease their concerns.
They believe that "whilst pet insurers may maintain a list of preferred veterinary service providers, depending upon the terms of their policies, they should not take on the professional responsibility of the veterinary surgeon who has the animal under their care. Veterinary surgeons remain the most qualified people to decide what is in the best health and welfare interests of their patient".
Policy Terms
It is concerning that RSA believe that they can simply impose new conditions on existing policyholders. As far as we are aware there is no provision in the current policy documents which allows RSA to implement these procedures. We have asked the RSA Group to clarify this situation.
If you have an opinion please do comment below!
Further Information
Policy Reviews