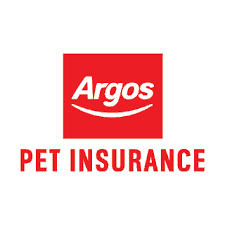 Verdict
Argos offer pet insurance policies underwritten by Royal Sun Alliance (RSA).  The policies are clear and straightforward without uncommon exclusions.  They do not require you to pay a contribution charge for pets of any age.
This review of Argos Pet Insurance policies by The Pet Insurance Guide published in March 2022. For further information about how the rating of 4.0 out of 5 was arrived at please see
Argos Pet Insurance – How Good is it?
Policies
Argos offer a choice of two time-limited policies and one lifetime policy.  The lifetime policy has an annual cover limit of £7,000 to cover all conditions.
Customer Feedback
Most of the feedback we have seen for Argos Pet Insurance is pretty good.  Although we have seen a couple of negative comments about premium increases but not as many as for some other policies underwritten by RSA.    Read Argos Customer Reviews analysis
Good Points
Lifetime policy available
Low basic excess of just £65
Excess can be increased in return for a lower premium
Limitations
Only provides dental cover for accidents
Limited hydrotherapy sessions (5 sessions on Silver/Gold policies and 10 sessions for the Platinum policy)
Other Points to Note
No contribution payment for pets of any age
There is no maximum age for new policies.
The Platinum policy covers prescription food for up to 4 weeks
All policies will pay for nutritional supplements either prescribed by a vet in place of medication or with a proven effect.
Policy List
Click on a policy name to view full policy details
Recent Claim Experiences with Argos?
If you have claimed on a Argos pet insurance policy in last 12 months it would be great if you could share your experiences with others by completing our 2-minute survey.