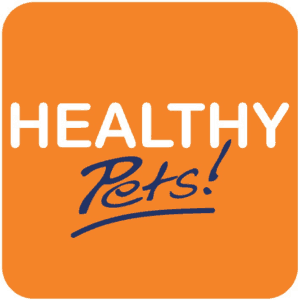 Verdict
Healthy Pets are a specialist pet insurance company but they do not offer any lifetime pet insurance policies.   You will have to pay a percentage of vet fees from when your pet is 5 years old which is younger than for many other companies (the average is about 8 years).  There are also a few limitations of the policy that you need to be aware of.
This review of Healthy Pets Pet Insurance policies by The Pet Insurance Guide published in March 2022. For further information about how the rating of 2.8 out of 5 was arrived at please see Healthy Pets Pet Insurance – How Good is it?
Background
Healthy Pets is an independent specialist insurance company which has been in business since 1996.
Their policies are underwritten by Great Lakes Reinsurance UK which is based in London.
Claims are administered by Ultimate Pet Partners which is an appointed representative for Ultimate Insurance Solutions Ltd.
Customer Feedback
The claims satisfaction survey conducted by our sister site – Pet Insurance Surveys – in October 2021 ranked Healthy Pets 15th out of the 16 pet insurance companies.  This was obviously concerning but unfortunately we found few other reviews available on the internet to either back up or contradict this finding.    Read Healthy Pets Customer Reviews analysis
Good Points
Pet insurance specialists
Limitations
No lifetime policies
You pay 15% of vet fees for 5-year-olds and 20% for dogs who are older than this.
Cover for cruciate ligament treatment is limited (£500-£1,500 depending on the policy you choose
The accident policy does not cover any CT/MRI scans.
The other policies have limits for CT/MRI scans (£500-£1,875 depending on the policy
Only provide basic travel cover (no quarantine cover etc)
Only provide dental cover for accidents
Other Points to Note
Will pay for prescription food for up to 4 weeks for each condition.
The maximum age for new policies is 7 years old
Policy List
Click on a policy name to view full policy details
More Information
About Healthy Pets Pet Insurance
Pet Insurance Terminology Explained
More Pet Insurance Terminology & Benefits Explained
Relevant Articles
Recent Claim Experiences with Healthy Pets?
If you have claimed on a Healthy Pets pet insurance policy in last 12 months it would be great if you could share your experiences with others by completing our 2-minute survey.