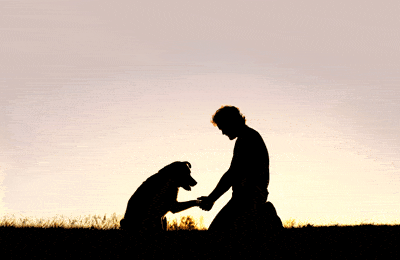 Many policies will pay a "death benefit" in the sad event of your pet dying.
Although this may feel "wrong" it can help to provide the funds to help you get another pet when the time is right.
Usually this is payable whether your pet dies as a result of accident or illness but a few policies only cover one or the other.
Purchase Price
The death benefit shown in the policy details is the maximum benefit payable. The most you will be actually able to claim is the purchase price of your pet (providing you have the documentation). Although some policies restrict the amount they will pay to the market value if this is less than the purchase price.
If your pet is a rescue pet you can usually claim the amount of the donation you made to the rescue organisation.
This means that if you paid £250 for your pet this is usually the very most you will be able to claim even if the benefit is shown as £1,500!
Market Value
However be aware that there are many policies that will pay less than the purchase amount. These policies will the "market value" of your pet if this is less than the purchase amount.
("Market value" is a very difficult concept for most pet owners to understand, as it seems impossible to put a monetary value on a much-beloved pet.)
The policy terms will state whether they will use the "market value" at the time you acquired your pet or at the time your pet died. Clearly, there can be a big difference between the market value of an 8-week-old puppy and that of a 12-year-old dog!
Discount Scale
Other policies apply a discount scale to the purchase price or market value. So the older your pet the less you receive.
There are also policies which will only pay 75% of the benefit if your pet is neutered.
Maximum Age
Most policies do not have a maximum age for paying a death benefit if your pet dies as a result of an accident.
However all policies have a maximum age for paying death benefits where your pet dies as a result of illness. This is usually about 8-9 years old although it can be as low as 4 years old for selected dog breeds.
Missing Purchase Documentation
Most policies will specify what they will pay if you are unable to produce any purchase documentation. Some will not pay anything but many will pay the "market value". Others will pay a fixed amount (e.g. £70 for dogs and £35 for cats).
As you can see from the above, it is important to check the policy documents to see how much death benefit is likely to be paid, rather than relying on the amounts shown in the benefits tables!
More Benefits