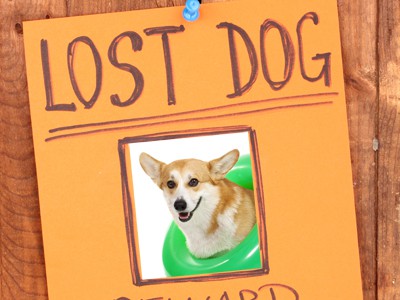 Most pet insurance policies will pay for the costs of advertising for lost and stolen pets. In the unfortunate event that you fail to recover your pet, most policies will also pay a lost/theft benefit to provide compensation. These benefits are optional for some policies.
Advertising
Normally your policy will pay for the costs of local advertising.
Most policies will also pay for a reward, provided that they have agreed this first (although usually not to relatives or someone who was looking after the pet when they disappeared!).
Some policies will also pay for other costs, e.g. the cost of making your own posters, or the cost of returning your pet to your home address.
Loss/Theft Benefit
In most cases, the amount paid for loss or theft is exactly the same as if your pet died.
If your pet is subsequently returned to you, any money claimed must be returned.
Proving Your Pet is Missing
Insurance companies normally require proof that you have reported your pet as missing to various authorities (such as the police, rescue organisations or your vet) within a certain number of days. The exact requirements and timescales will be specified in the policy.
Some policies also stipulate that you must make reasonable efforts to find your pet.
Exclusions to watch for
A few policies will exclude claims where:
Your pet has been left unattended in a public place
Whoever was looking after your dog was tricked into parting with it
Your dog was stolen in circumstances which did not require forcible or violent entry to a secure area
Your pet could be deemed to have been deliberately abandoned