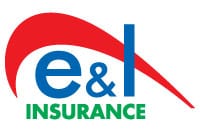 Policy Type: Time Limited Cover
Vet Fees Cover Limit: £6,000 per condition subject to a time limit of 12 months from the date the condition starts.
Maximum Age for New Policies: None
Key Points to Note
This is lunar monthly policy – so you make 13 "monthly" payments over the year.
You pay 35% of vets fees (contribution payment)
Specified limits for consultations, out of hours costs, hospitalisation etc.
Reduced death benefits
Includes dental cover for illnesses as well as accidents
Very limited prescription food cover
No cover for euthanasia
Includes £250 cover for travel costs for referrals
Be sure to read the E&L policy document carefully. Also read E&L – The Small Print
Disclaimer Notice: Whilst we have taken great care in ensuring the information below is accurate, we cannot be responsible for its accuracy and you must check all the details with the insurer before purchasing the policy. The details below relate to the current policy available from the insurer. Terms for existing policies you have may be different.
Excess and Contribution Rates
The standard excess depends on where you live and your breed of pet.
It is between £79 and £109
You also pay 35% of vets fees
Dental Costs: For treatment required as a result of accident or illness except for tooth or gum disease
Prescription Food: Very limited cover. Only pays prescription food for treatment of bladder stones/urine crystals (max £100 – see E&L small print for further details) .
Euthanasia: Not covered
Complementary Therapies: Included within vets fees limits. Hydrotherapy is limited to £250 per condition.
Behavioural Therapy: Not Covered.
Third Party Liability Cover
Third Party Liability: £1.5 million – Read small print carefully as there are several exclusions
Additional Benefits
Death Benefit – Illnesses Not covered
Death Benefit – Accidents Will pay 50% of the lower of the market value or price you paid for your pet subject to a maximum of £750. (Will only pay 75% for neutered pets)
Theft & Straying Benefit Same as for accidents
Advertising & Reward £1000
Boarding Fees £1500 Pays the cost of a "boarding establishment for hospital stays which are 3 days or more (most policies specify 4 days).
Holiday cancellation £2500 Covers cancellation/curtailment as a result of pet requiring immediate lifesaving surgery within 14 days of planned departure date.
Travel Cover
Limitations:
Vets Fees Abroad Not covered
Quarantine Fees Not covered
Loss of Documents Cover Not covered
Emergency Expenses Abroad. Not covered
More Information
Other E&L Policies
About E&L Pet Insurance
Pet Insurance Terminology Explained
More Pet Insurance Terminology & Benefits Explained
Relevant Articles